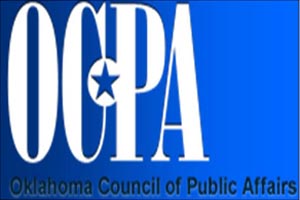 OKLAHOMA CITY (March 10, 2014) – The Oklahoma Council of Public Affairs (OCPA) is announcing its 2014 Citizenship Dinner Thursday, April 3 at the National Cowboy and Western Heritage Museum in Oklahoma City. The event honors 2014 Citizenship Award Recipient, Dr. Tom Coburn, retiring Oklahoma senator. In addition, OCPA proudly features keynote speaker, Dr. Charles Krauthammer, New York Times bestselling author, syndicated columnist and Fox News contributor.
OCPA extends the Citizenship Award each year at the annual Citizenship Dinner to a deserving national leader who exemplifies the most important duty as an American — that of serving the country that is our home. This year's Citizenship Award will recognize Dr. Coburn for his dedication and hard work on behalf of Oklahomans and all Americans.
"I have had the privilege of working with Dr. Coburn while he served on OCPA's board of trustees, and he is extremely deserving of this award," said Dr. David R. Brown, founder of OCPA. "Dr. Coburn is an outstanding citizen and servant to Oklahoma and the nation."
Dr. Coburn was elected to the U.S. Senate in November 2004, after having served three terms in the House of Representatives. Dr. Coburn's priorities in the Senate include reducing wasteful spending, protecting your liberty, balancing the budget, improving health care access and affordability, protecting the sanctity of all human life – including the unborn – and representing traditional, Oklahoma values. Dr. Coburn announced his retirement from the Senate earlier this year.
In addition, featured keynote speaker for the evening will be Dr. Charles Krauthammer, Pulitzer Prize-winning syndicated columnist, author and Fox News contributor. Prior to his career in journalism, Krauthammer served as a speechwriter to Vice President Walter Mondale in 1980, and before that was chief resident in psychiatry at the Massachusetts General Hospital.
For more information or to purchase tickets, click to visit www.ocpathink.org or call 405-602-1667
405-602-1667.
OCPA's mission is to accumulate, evaluate and disseminate public policy ideas and information for Oklahoma, consistent with the principles of free enterprise, limited government and individual initiative.