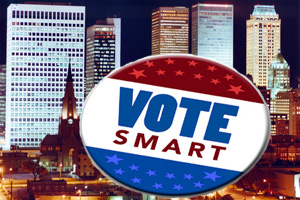 Analysis /Endorsements: Oklahoma will select local, county, state and federal representatives this Tuesday. Tulsa Today has provided detailed coverage on some of those races, but this offering provides an overview of the state contests.
State Races
For Governor: Mary Fallin
Incumbent Gov. Mary Fallin faces two Republican challengers that are unlikely to rise above single digit percentages in this primary.
Fallin is hated by Leftists and, while some Conservatives would like her to be stronger on some issues, her foundational governing principles are solidly conservative. Gov. Fallin is easily approachable and open to questions as she travels the state. Her support is broad-based by polling and in fundraising. Tulsa Today strongly recommends Mary Fallin for another term as Governor of the Great State of Oklahoma.
For Superintendent of Public Education: Janet Barresi
Incumbent Janet Barresi has accomplished much in office, but often with all the grace of an elephant in a china shop. That perception, however, been has highlighted by media reporters loyal to teachers unions.
The significant challenger, Republican Joy Hofmeister, is an education establishment insider well-funded by teacher unions, school superintendents and others with special interest(s) in the field. Barresi and Hofmeister have attacked each other asserting improper campaigning.  Media coverage of the race has been obsessive.
All that aside, Janet Barresi is focused on teachers and students while Hofmeister appears to favor "experts" following the latest in trendy teaching hypothesis. Tulsa Today recommends Janet Barresi for another term as Oklahoma Superintendent of Public Education.
For Insurance Commissioner: No recommendation
Challenger Bill Viner has made some good points on the imperial style spending of Insurance Commissioner John Doak, but has failed to carry that message to the voting public. Doak is likely to win by overwhelming numbers despite (not because of) his propensity to hire highly engaged political operatives throughout Oklahoma. We personally like Doak and appreciate how often he travels throughout the state as local visibility always makes strong friends – especially when combined with savvy media. However and only in case anyone in Oklahoma doesn't already know, Doak has eyes on the Governor's office. Because elected officials should demonstrate Conservative not just talk it – Tulsa Today is making no recommendation in this race.
For Corporation Commissioner: Todd Hiett
In this open seat race, Todd Hiett is the clear Conservative choice. Hiett has a demonstrated Conservative record and while not as well known in Northeastern Oklahoma as we hope he will become, he is the best candidate for this important position.
Later today, Tulsa Today will post recommendations for Congressional Offices and area Legislative and County Offices.  Previous postings are available at the links below: