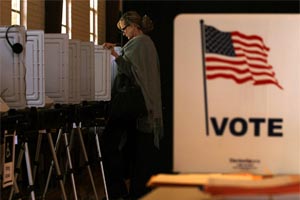 Analysis /Endorsements: Oklahoma will select local, county, state and federal representatives Tuesday. Tulsa Today has provided detailed coverage on some of those races, but this offering provides an overview of our two very important federal contests.
Congressional Offices
For United States Senator: Jim Inhofe
Incumbent U.S. Senator Jim Inhofe is an American Hero for his principled stands on issues over decades. Tulsa Today easily and with enthusiasm declares unrestricted support. Oklahoma and America need Jim Inhofe in office at this time in history.
As we were posting, Sen. Inhofe released the following statement on the U.S. Supreme Court's 5-4 ruling on Utility Air Regulatory Group v. United States Environmental Protection Agency (EPA) regarding a set of EPA greenhouse gas (GHG) regulations which clearly demonstrates why we support him.
"I am pleased the Supreme Court ruled today to limit EPA's authority to regulate greenhouse gases and also ruled in line with the Amicus Brief I filed on the case, which stated PSD permits are allowed only for air pollutants regulated under Title I of the Clean Air Act," Inhofe said.
"The Supreme Court also agreed today that a nationwide greenhouse gas regulatory regime under the Clean Air Act would 'bring about an enormous and transformative expansion in EPA's regulatory authority without clear congressional authorization.' This expansion of power and the staggering cost it would have to the economy has been a concern of the American public for several years, which is why I have sought to defeat cap-and-trade time and again in Congress.
"I would have preferred the court took its ruling a step further by removing EPA's authority to regulate greenhouse gases without explicit Congressional instruction. Congress never authorized the agency to regulate greenhouse gases in the first place, which I am disappointed that today's ruling failed to recognize.
"Ultimately, the Court's opinion strikes at the heart of the EPA's unbridled regulatory agenda, which has recently been without any respect for the statutory limitations that have been clearly established by Congress," Sen. Inhofe added.
Sen. Inhofe had filed that amicus brief on December 16, 2013 providing, once again, a current reason why Oklahomans love him. It's a courage under fire thing. Tulsa Today strongly recommends Jim Inhofe for another term as Senior Senator from the Great State of Oklahoma.
–
For United State Senator (unexpired term): James Lankford

Competition for this important position has been good for voter considerations and, with admiration for all who filed; James Lankford made the most of opportunities to distinguish himself. Lankford was the first serious candidate to enter the race and with his entire family he has been continually on the move to one function after the other since filing.
T.W. Shannon will have a stellar political career. He is admired for good reason and is a personable, principled faith and family man. There is much else to his credit, but the U.S. Senate job is more than he is ready for at this time. He is young. There will be another opportunity to serve the people of Oklahoma in Washington.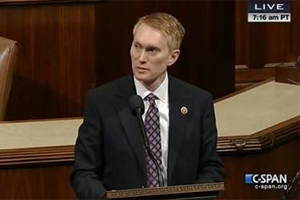 James Lankford has the work ethic and focus on detail that earns respect. Lankford has grown in the House and matured as a representative for Oklahoma and the United States. We don't need people that just look and speak good, we need a Senator that is good and who will stand powerfully for the Rule of Law. We must hold government within the boundaries of the Constitution. Lankford is smart, aggressive in the defense of Liberty and unlikely to back down from principled positions on critical issues.
Many said in the beginning that they would vote for Brogdon just to send a message of discontent then vote for Lankford in the Primary Run-off. That has changed. Oklahoma also does not need someone in Washington just to throw rhetorical bombshells. Hurling verbal assaults are easy with the current Administration, but more is required. For this reason and because he just doesn't seem to have his heart in it nor is he gaining traction in fundraising or public opinion, a vote for Randy Brogdon, is a disservice to Conservative efforts to fix Washington.
Now increasing numbers of dedicated and motivated Conservatives are considering the public debates and are becoming more convinced that James Lankford is the right choice. Should that trend continue, it is possible that Lankford could win outright and save time, money and attention for addressing the pressing issues of Federal governmental failures and cascading crisis.
With respect to Gov. Sarah Palin, Sen. Ted Cruz, Sen. Mike Lee, Mark Levin and others parachuting into this race. Love ya all, but Oklahomans are politically awake, principled and purposeful in this selection. We are more individualist than crowd following fans and we will make our own minds up. Again, thank you very much for your opinions – we will vote ours.
Tulsa Today strongly endorses James Lankford for the United States Senate.
Previous postings on this election are available at the links below: