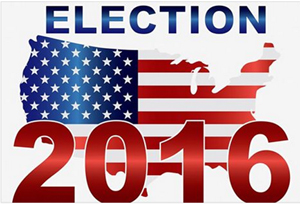 Oklahomans vote today and no one – local or national – knows how that may play in the final results.
Will Democrats disgusted by the multiple investigations of Hillary Clinton support Donald J. Trump?  Will huge increases in Obamacare premiums impact the vote? How will voters interpret the economy, war drums heard worldwide and individual visions of the future for their families?
Elections have consequences and this is the day we earn them.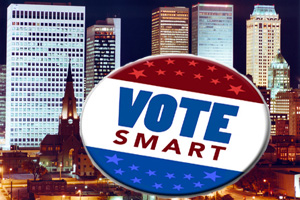 Is it justice or just us that must follow law, keep regulation and bear the cost of ever growing government with the mighty, famous and well-connected on bypass?
If so, the American Experiment has failed and the foundation of all western civilization proved vacuous.
It will take a miracle for Donald J. Trump to win the presidency, his top advisors have said so, but for those that believe in a God of miracles, the prayer for Trump includes restoration of principles on which America was built. Said simply, at least Trump declares a love for the nation which has been missing from national leadership for nearly eight years.
Vote your own mind, but here are those supported by the Tulsa Today Editorial Board:
President: Donald J. Trump asserts a love for the American People and our foundational principles missing from Barack Obama's core beliefs. Honor cannot be seen in Clinton's Corrupt Cronies or her 46-year public pattern of deceit, distraction and denial.
U.S. Senate: Sen. James Lankford, is an honorable, forthright and Christian man for this difficult time in history and Tulsa Today endorses Landford's continued service.
U.S. House, District 2: Rep. Markwayne Mullin, is generally praised as a voice for working people of Oklahoma and Tulsa Today strongly endorses.
State Question 776, Death Penalty: YES.
State Question 777, Agriculture: YES.
State Question 779, Education Sales Tax: NO
State Question 780, Law Enforcement: NO
State Question 781, Criminal Rehab: NO
State Question 790, Religion: YES.
State Question 792, Alcohol Laws: YES.
Judicial Retention: NO on all. Isolated and arbitrary, if not self-serving, Oklahoma needs a better crew on the bench.
State Senate and State House: Republicans endorsed. Oklahoma was controlled by Democrats for 100 years and our people witnessed organized county and state criminal corruption repeatedly. While most of that has been repaired, much remains to be done. Republicans are working to bring the budget under control and grow a foundation for increasing prosperity through free enterprise and by reducing government. The self-serving screams of the Left not withstanding, Tulsa Today endorses all 2016 Republicans.
Tulsa County Court Clerk: Tulsa Today endorses Donald Newberry.
Tulsa County Sheriff: Tulsa Today endorses Vic Regalado.