If you hate how vigorous policy debate has been replaced by identity branding, glittering generalities and disingenuous demagoguery absent fact, you will likely find outrage in the attacks of candidates for Oklahoma Governor Kevin Stitt and Gary Richardson.
Tulsa Today has questions of substance limiting our admiration for both men, but the OKC based editor owned web site nondoc.com weighs into fire and furry with a summary of both campaign's distain for the other. 
William W. Savage III, Editor in Chief of nondoc.com writes: "Polling indicates that Oklahoma gubernatorial candidate Gary Richardson is running third for the GOP nomination, and his campaign has started chucking darts at two of his primary challengers. The longtime trial attorney has launched pejorative monikers for Gateway Mortgage Group CEO Kevin Stitt — "Shady Kevin" — and Lt. Gov. Todd Lamb — "Mary's Little Lamb" — in the style of President Donald Trump's 2016 campaign."
Notice that phrase tacked on to the end of the paragraph, "in the style of President Donald Trump's 2016 campaign."  It shows the writer to be a Liberal which the site claims as "classic liberal" which may be honest, but it helps to remember that President Trump was the most policy specific presidential candidate since Ronald Regan and, to date, continues to earn hate from the left for doing exactly what he promised.  We digress, but remember as you read that nondoc.com is of the left with distain for things conservative… like the majority of Oklahoma voters in all 77 counties.
Later in the piece, another bit from nondoc.com, "Richardson's mouth, meanwhile, is ready to catch flies. He has kept pressure on Stitt, Lamb and others during "Facebook Friday" videos with Tulsa pastor T. David Willets, whose theatrical bewilderment about the troubling statistics Richardson states is often punctuated with, 'Oh, wow.'"
Here is another wow to consider, is this nondoc.com writing news or editorial or is there a difference in journalism today?
Here are the links so Tulsa Today readers may decide themselves:
Richardson attacks 'Shady' Kevin Stitt, 'Mary's Little Lamb' by nondoc.com.
Richardson's site attacking Kevin Stitt
Kevin Stitt's fact check site responding to the attacks.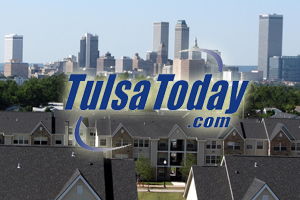 Tulsa Today has policy interviews we are preparing to publish from candidates from several races including Oklahoma's First District, Oklahoma Attorney General and some county offices.  We will do as many as we can staff and your comments and indications of interest will help us prioritize. Filing for 2018 federal, state and legislative offices is April 11-13 with the primary June 26.  Your comments are welcome below.