Kenny Monday is a native Tulsan who started his wrestling career at age 6 at the local YMCA where wrestling became his passion. He will be named the male recipient at the Rotary Club of Tulsa's 25th Annual Henry P. Iba Citizen Athlete Awards  in June.
Monday won four State titles and went undefeated in high school with an amazing record of 140-0. In his collegiate career at Oklahoma State, he was a three-time NCAA finalist, who took top-prize in 1984 as the NCAA National Champion.   
He was a three-time Olympian and two-time Olympic medalist, earning gold in 1988 in Seoul, South Korea, and silver in 1992 in Barcelona, Spain.
He won the World championship in 1989 and finished with World silver in 1991. In 1988, he won gold at the Tbilisi Tournament, which was considered the toughest in the world at the time.
After wrestling, he was the assistant wrestling coach at Oklahoma State's Cowboy Wrestling Club and in 1992 served as OSU's co-head coach. He worked at mixed martial arts gyms around the country, including Team Takedown in Dallas and the Blackzilians in Florida, where he coached professional athletes in the MMA sport, one of the fastest growing sports in the world. He was also an assistant coach for the USA Wrestling Team at the 2012 Olympics in London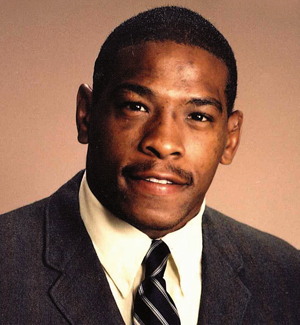 Monday became the head wrestling coach for the Tarheel Wrestling Regional Training Center in 2016. He is an active volunteer with Special Olympics, the YMCA and the Salvation Army. He is a member of the National Wrestling Hall of Fame, the Oklahoma Sports Hall of Fame and a member of the National Federation of State High School Associations.
The Iba Awards were created in 1994 by the Rotary Club of Tulsa to recognize an influential male and a female premier athlete for their success in their sport, and more importantly, for being positive role models who give back to their communities – not only by donating to worthy causes, but by being personally dedicated and involved in their chosen charities.
The awards are named after Henry P. Iba, former Oklahoma State University basketball coach and coach of three U.S. Olympic basketball teams. He was an unparalleled success as a coach, a leader and a citizen and these awards recognize and honor athletes who best exemplify a high degree of citizenship in his image.
This year's female recipients will be Dale McNamara, former amateur golfer and TU women's golf coach, and her daughter, Melissa McNamara Luellen, former LPGA
professional golfer, TU and Arizona State's women's golf coach and current Auburn University women's golf coach will be the female recipients. The keynote speaker will be
Doug Gottlieb, FOX SPORTS RADIO and former OSU basketball player. The master of ceremonies will be Dave Hunziker, the "Voice of the Cowboys" on the Oklahoma State Cowboy Radio Network.
The prestigious black-tie-optional event will be held at the Hard Rock Hotel & Casino Tulsa on June 18, 2018. Its presenting sponsor is Tom Rinehart. Proceeds benefit the Rotary Club of Tulsa Foundation, which supports local and area non-profits benefitting young people and the club's International Projects Committee.
For table sponsorship information or tickets, contact the Rotary Club of Tulsa at 918-584-7642 or online at ibaawards.com.