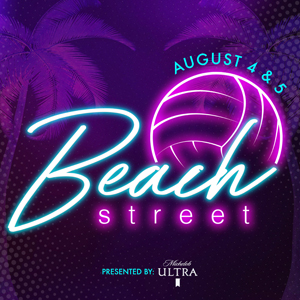 BOK Center is bringing the beach to Tulsa with its first ever Beach Street presented by Michelob Ultra.
On Saturday, August 4 and Sunday, August 5, Third Street in downtown Tulsa will be transformed into three full-size sand volleyball courts. This two-day six versus six sand volleyball tournament sets teams to compete for a first place grand prize of $3,000 as well as special prizes for the second and third place teams. 
"Beach Street is something never before seen in Tulsa," said Jeff Nickler, SMG Tulsa General Manager. "Not only is it a sand volleyball tournament on a street, but it's also a beach escape in the middle of the prairie."
Third Street will be filled with nearly 1,000 tons of sand. Beach Street will be complete with sandy lounging areas for spectators to watch all the action on three regulation-size sand volleyball courts as well as an exclusive ticketed VIP area presented by Party Pro. Spectators and athletes alike will be able to take advantage of a whole row of food trucks, a Chill Zone to keep cool in the summer heat and plenty of Earth and ocean-friendly amenities. Spectators are welcome to bring their swim suits and their own kiddie pool or take a dip in the VIP Pool.
Team check-in will start Saturday morning from 8:00-9:30AM followed by pool play beginning at 10AM. After game play on Saturday, DJ Morgan Ganem will take the Beach Street stage for a free live Glow Party presented by PSO. Sunday morning team check-in will begin at 9:30AM, followed by tournament play with the award ceremony following the commencement of play. Anyone interested in playing in the tournament can register at www.beachstreettulsa.com.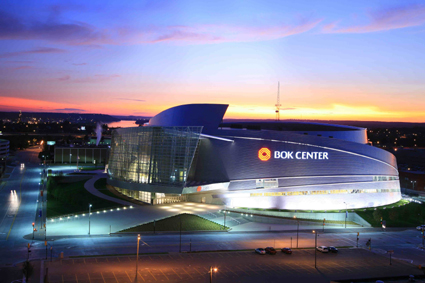 Beach Street 2018 is presented by Michelob Ultra. Other partners include Public Service Company of Oklahoma (PSO), Party Pro Rents, Harsco and MetroPCS.  iHeartMedia is the official radio partner including: 92.1 the Beat, The Buzz, 106.1 The Twister and KMOD.
Beach Street is coordinated and produced by SMG Tulsa Special Events.