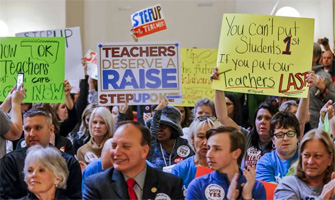 Multiple media are reporting an Education Week analysis of midterm election data that finds that of the 177 teachers who ran for office in state legislatures during the midterms, only 42 were elected. According to the education outlet, teacher walkouts that protested teacher pay and funding for public schools spurred the campaigns. 
• EdWeek limited this database to current teachers running for their state legislatures. In the aftermath of the statewide teacher strikes and protests this spring, we wanted to shine a light on the teachers who were seeking to join a body that determines their pay and other policies that directly affect their profession.
• EdWeek collected the most data on candidates in Arizona, Kentucky, Oklahoma, and West Virginia—states that had recently seen significant teacher unrest.
• We collected the information from July to November 2018 using a variety of sources, including teacher organizations, news reports, and direct submissions through an online form. This list may not be exhaustive.
• EdWeek staff verified each candidate.
It was the culmination of months, if not years, of activism and advocacy for many of these educators, and yet the victory wasn't clear-cut. While 42 teachers won, nearly 80 teachers—or two-thirds of those on the ballot—lost their legislative bids in Tuesday's midterm elections, according to an Education Week analysis. And gubernatorial candidates who pushed for pumping more money into public schools were also defeated in Oklahoma and Arizona, leaving teachers there reeling.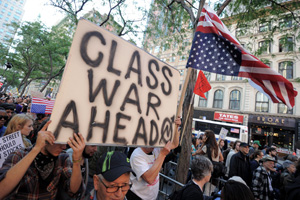 Of the 42 teachers who were elected to their state legislatures, 33 are Democrats, and 9 are Republicans.
Many of the teacher walkouts earlier this year were led by teachers entrenched in the radical philosophies that aim to develop Marxism in schools. National teacher union leaders promoted these walkouts and attempted to relate them to gun violence in schools.