Analysis: Oklahoma Republican Vice Chairman Estela Hernandez announced Sunday afternoon to the State GOP Executive Committee by email that she will submit a letter of resignation from that position today to join the Oklahoma Council of Public Affairs tomorrow, January 19. The OK GOP is losing a significant talent gracious under fire.
Hernandez wrote in part, "I want to begin by thanking each of you for all your support and encouragement you have given me. Thank you for your time and commitment by serving on the OK GOP Executive Committee.  I respect and admire each of you and it has been a privilege to work along side you.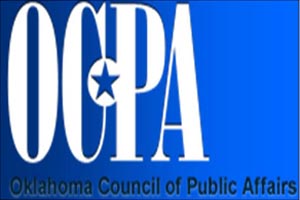 "I have learned that often times in order to be more effective as an activist, we have to narrow our focus to make a greater impact. Several weeks ago, I was approached by OCPA to join their team. After much prayer and conversation with my family, I have decided to accept their offer… I'm very excited to start a new chapter in advocating for our conservative issues," Hernandez added.
Hernandez was elected Vice Chairman and Randy Brogdon elected Chairman at the last Republican State Convention. After a controversial five months, Brogdon resigned and Hernandez became interim chairman.
Brogdon sparked controversy with offensive posts online and the hiring of T.C. Ryan as his top staff operative.  Tulsa Today covered the controversy when T.C. Ryan's 2012 domestic violence guilty plea became pubic and Brogdon's further response or lack thereof – click here for more.
To fill the post of Chairman, the GOP State Committee held an election and three candidates, including Hernandez, competed for the position. Long established party activist Pam Pollard won and became the Oklahoma Republican State Chairman and Hernandez continued to serve as Vice Chairman. By all accounts, the two former competitors worked together with enthusiasm for the betterment of the party.
However, the election was not without controversy. For the first time in Oklahoma Republican Party politics, anonymous inaccurate scurrilous, if not libelous, attack mailings were sent to voting members of the committee. These mailings would have been illegal if the election were for public office, but party elections do not fall within the purview of the Oklahoma Ethics Commission or public campaign laws.
Further, a small number of angry activists engaged in malicious online and email attacks and some even appeared at Hernandez's family business harassing employees asking if they spoke English and if they were legally in the country. They did and are, but the racist nature of the harassment was obvious.
Who did the mailings?
The question has bothered many because the purpose of a political party is to establish principles and then promote them. The Oklahoma Republican Party, in their official platform, establishes a high standard of honor which anonymous libel does not reflect. Someone had to write, manipulate photos, design, print and mail these flyers – a total of three – which was an expensive and time consuming effort.
One circumstantial clue is a Facebook post by Ronda Vuillemont-Smith, leader of the Tulsa 9/12 group a "non-partisan educational group of freely associating citizens promoting the principles of freedom" according to their Facebook page. They are frequently engaged in Republican Party activity, but are not accredited by the Republican Party at any level. Incident reports involving Preston Doeflinger (seen in the screen grab to the right) were used in the Hernandez attack mailings attempting to equate unprosecuted incidents involving Preston Doeflinger with T.C. Ryan's domestic violence and interference with an emergency phone call – charges to which Ryan pled guilty.
The "9/12" in the group's name promotes 9 principles and 12 values inspired by media mogul (TheBlaze.com) and best-selling author Glenn Beck. No principle or value named by the group is obviously reflected in anonymous attack mailers.
Several fringe media (radio, print and online) advance the group's assertion that they represent local grassroots conservatives. However, a former member of the organization's board of directors declares she was never allowed to review detailed financial records and that the leadership of the group has not changed significantly since it's founding.
If only the "beloved" leader can review financials and leadership never changes; then such a group is not a political organization, but a potentially evil cult of personality.
Last week at the Republican Woman's Club of Tulsa County regular meeting, this writer asked Ronda Vuillemont-Smith if she was the one responsible for the Hernandez attack mailings. Smith walked away without answering. I asked the question more than once. No reply even when I asked if the mailings represented a principle or purpose of the group. A call to Smith on this analysis was made and voice mail left, but no response has been received as of publication. This analysis will be updated should Smith provide a statement.
Estela Hernandez never attacked her attackers. She represented herself and the Oklahoma Republican Party with honor and courage under fire. She was gracious even when slandered and libeled in this unpaid position.
Hernandez served without salary. She spent personal family time and money attending events, defending the platform and encouraging party registration and participation by everyone. She is the kind of young energized leader Oklahoma Republicans, in majority, enthusiastically support.
OCPA made a great hire.