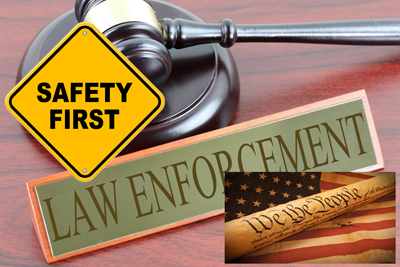 Opinion: The triumphant anti-Trump crowd loves to say, "No one is above the law."
Most Americans have, however, felt safe from the dreaded knock on the door from the Gestapo or the KGB, from the "show me the man, and I'll find you the crime" principle of Lavrentiy Beria, Stalin's secret police chief.
Law-abiding Americans assume that since they have not assaulted or robbed anyone or deliberately disobeyed a regulation they will never come in contact with the criminal justice system. After all, a mens rea—criminal intent—is required, they are presumed innocent until proved guilty beyond a reasonable doubt, and they have a right to a prompt trial before an unbiased judge and jury.
But those are constitutional rights, and our "archaic" Constitution is being rewritten. Ordinary Americans, especially doctors who prescribe pain relief, have experienced the reality of politicized prosecutions for many years. But the Russian proverb has applied: "You'll know it's true when it happens to you."
Continue reading