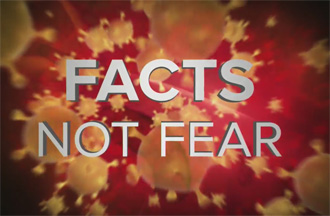 Manipulating the news is a propaganda technique for molding public behavior. Today it may be called "fake news."
It can be very hard to sort out the facts in the cacophony of conflicting statements on COVID-19. Dr. Anthony Fauci, perched as head bureaucrat at the National Institute of Allergy and Infectious Diseases (NIAID) since the 1980s, would make it very simple for you: "Just do what you are told." Don't wear a mask, or wear a mask. Go back to normal when there's a vaccine; or when 70 percent are vaccinated; no, when 90 percent are vaccinated; or maybe when 70 to 85 percent are vaccinated.
If Americans were to make informed decisions for themselves, they would need to know the facts about such issues as:
The true risk of disease and death—and the accuracy of diagnostic tests;
The means of transmission of the disease;
Health measures to improve their immune system, such as vitamins and zinc supplements;
Early at-home treatments, including hydroxychloroquine, antibiotics, corticosteroids, and ivermectin; and
Risks and benefits of the vaccines now being rolled out.
Continue reading